Shire Horse Society Australia 2016 Wall Calendar: Selling Fast!
Both powerful and graceful, the Shire is the largest and most noble of all horses.
These 12 stunning photographs capture the beauty, spirit, versatility, and unique character of the Shire Horse.
A rare breed, 100% of the proceeds from the calendar will go towards the promotion of the Shire Horse in Australia and further development of the breed. All of these incredibly high quality images were donated by our members and supporters from around the world.
The A4, ring bound wall calendar features large daily grids with ample room for jotting appointments, birthdays and reminders, and includes key holidays and shows featuring Shires.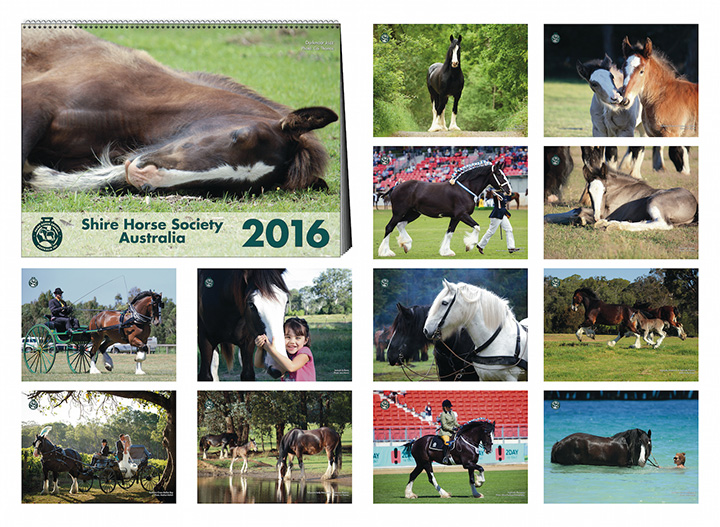 Purchase your calendar online now!
Using our PayPal facility, you can secure your copies of the calendar in time for Christmas without leaving the comfort of your computer! Every purchase of the calendar helps supports our society in our efforts to promote and develop this noble breed of horse.
Prices are quoted on postage for individual calendars. For the purchase of multiple items please contact our secretary for a quote.
All amounts are in Australian Dollars (AUD).